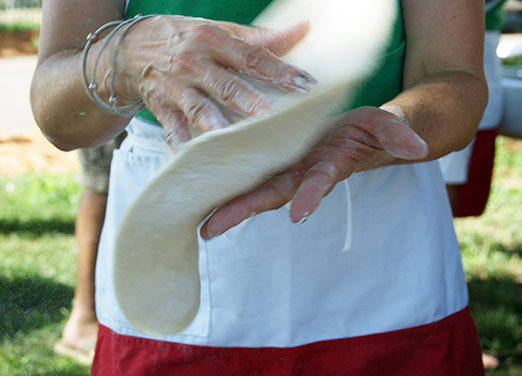 Hire a pizzaiolo (pizza chef) to cook at your home for your next event!
Lucky enough to already have a wood-fired oven in your backyard or kitchen? You can still benefit from the expertise of our experienced pizzaiolos. We'll send one of our expert pizza chefs to your home and put their skills to work creating beautiful, fresh, traditional wood-fired Neapolitan-style pizza for you and your guests.
You can provide your own ingredients or work with us to create a custom menu of fresh dough, sauces, and toppings to send with your pizzaiolo. Prior to your event, we will come out for a site check to ensure we have everything we need on the day of your event.
On the day of your event, our chef will arrive at your home and take care of cooking from start to finish, including oven set up, cooking, and cool down.
© 2017 Mama Donato's Traveling Wood Fired Pizza. All Rights Reserved.